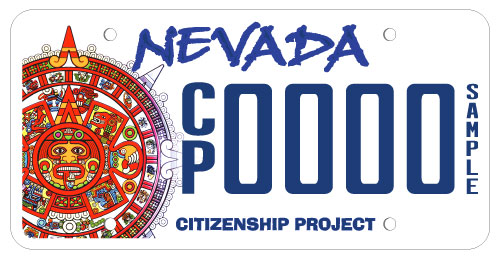 The Culinary Union is proud to have helped over 18,000 immigrants become United States citizens and new voters through our affiliate, The Citizenship Project.
In 2001, the Culinary Union established the Citizenship Project, a place where union members, their families, and members of the community could get FREE help through the process of becoming a U.S. citizen, including filling out the application and preparing for the exam.
A FREE online U.S. citizenship course is available to help you prepare for the USCIS naturalization interview and test. Basic computer skills are required. You must log in weekly to complete the lessons and receive automated feedback. You can complete the course at your own pace. Tutoring sessions from the instructor are available weekly and Saturday afternoons on Zoom.
REGISTER: https://www.onlinecitizenshipcourse.com
The Citizenship Project has a charitable Nevada license plate which includes a depiction of the Aztec Calendar. You can support them next time you register your vehicle: www.dmvnv.com/platescharitable.htm
The Citizenship Project
710 West Lake Mead Blvd.
North Las Vegas, NV 89030
Tel. (702) 868-6002 & Fax (702) 868-6004
Hours: Monday - Friday (9am-12pm & 1-5pm)